Living your life in the fast lane can get exhausting. Navigating the extensive road systems and heavy traffic of many cities is a pain. It's tempting to change your pace and slow down; choose a smaller locale with less hustle and bustle. Some say small cities seem intimidating when you're used to the busy schedule of a large city, but the perfect blend of small city and big lifestyle encourages many people to make Bend, Oregon home. It's on a trajectory of continued growth as people learn about the area's desirability. If you're on the fence about relocating to Bend, this list will help you make the decision that's best for you.
Why are people moving to Bend, Oregon?
The seasonal weather
There's a stereotype that all cities in Oregon receive more rain than most places. While it's true they do get more than other areas of the United States, the weather here isn't as bad as it seems. In fact, Bend sees its share of each of the four seasons. The winter sees roughly 21 inches of snow per year, sending locals and tourists alike flocking to
Mount Bachelor
for skiing. Spring is Bend's wettest season, contributing 37 percent of the yearly rain average, 11 inches. If you're a fan of outdoor recreation and leisure, the summer is likely when you'll be spending the most time outside. Bend's summers are warm but not unbearable. The average high is 82 degrees, with July, August, and September being the most enjoyable. You can look forward to around 162 sunny days per year.
The abundance of outdoor activities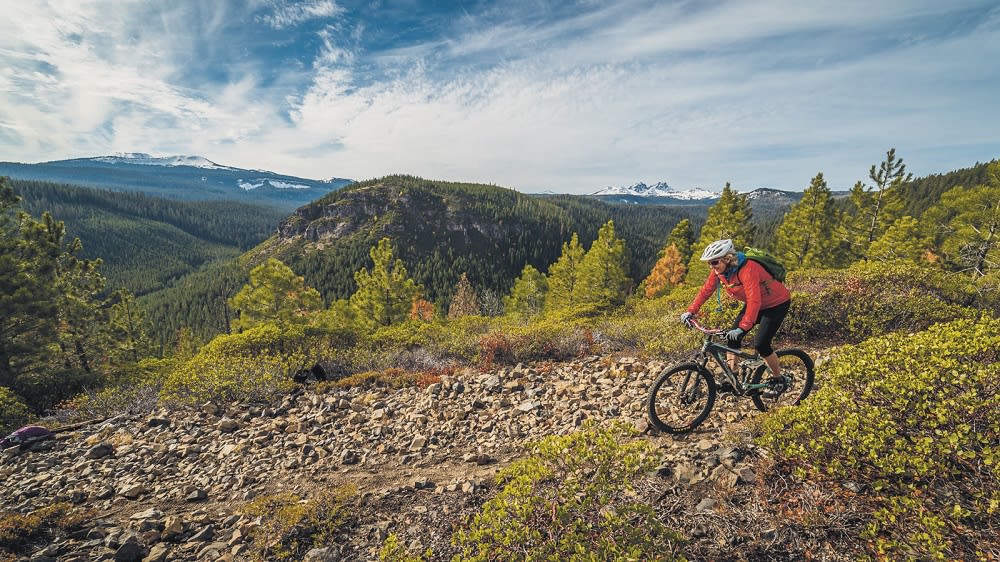 Phil's Trailhead, Credit: Visit Bend
When you're living in Bend, it's easy to get outside and find a place to make your own, whether you're doing some morning yoga or going for a hike. Mountains, lakes, rivers, and even lava fields are jam-packed with opportunities for getting outdoors. Taking a break to explore the local sights can teach you more about the area. For example, Pilot Butte is a dormant volcano within the city limits. Climbing to the top provides the hiker with unbeatable views of the city from any direction. If you're looking for something a little more family-friendly, there's a playground at the bottom and an exercise track for power walking.

Skyliner's Road in Deschutes National Forest is an important place to know if you're looking for a hike. Phil's Trailhead is an excellent option for mountain biking and hiking. Head for 2.8 miles on Skyliner's, turn left onto Forest Road, and continue for half a mile until the trailhead. The Smith Rock State Park is 26 miles northeast of Bend and is easily accessed by the Road. Enjoy the basalt cliffs, the location which birthed sport rock climbing. From wildlife to natural rock and water forms, any view in the park is sure to impress.

Prineville Reservoir State Park

Prineville Reservoir State Park is the go-to area for water recreation. Thanks to the Bowman Dam, 15 miles of the Crooked River are confined within the 3,000-acre reservoir. Launch your boat at Jasper Point or set up your tackle box for some early morning fishing. Watch the sun come up while you pull a variety of species of fish from the water, including rainbow trout, catfish, crayfish, and more. Not only for the daytime, the park is a certified International Dark Sky Park, making it a prime spot for stargazing and night photography.

Nearby ski resorts
Bend doesn't get much snow within the city limits, but this doesn't apply to the mountains nearby, which get around 30 feet each winter. This allows you to control how much you immerse yourself in the cooler weather! However, if you love the feel of frosty air biting your cheeks as you ski down a powdered slope, you're in for a treat. There are two different ski resorts close to Bend. Both offer guests the opportunity to ski, snowboard, and cross country ski on their slopes. The closer of the two resorts is
Mount Bachelor Ski Resort
. Riders of all skill levels will find something to relish from the 101 named runs and across the 4323-acre sprawl. A little further away, the smaller
Hoodoo Ski Area
offers 34 runs across its 800 acres, but it also has one of the largest tubing parks in the Western region. Perfect for the family!
The collection of diverse breweries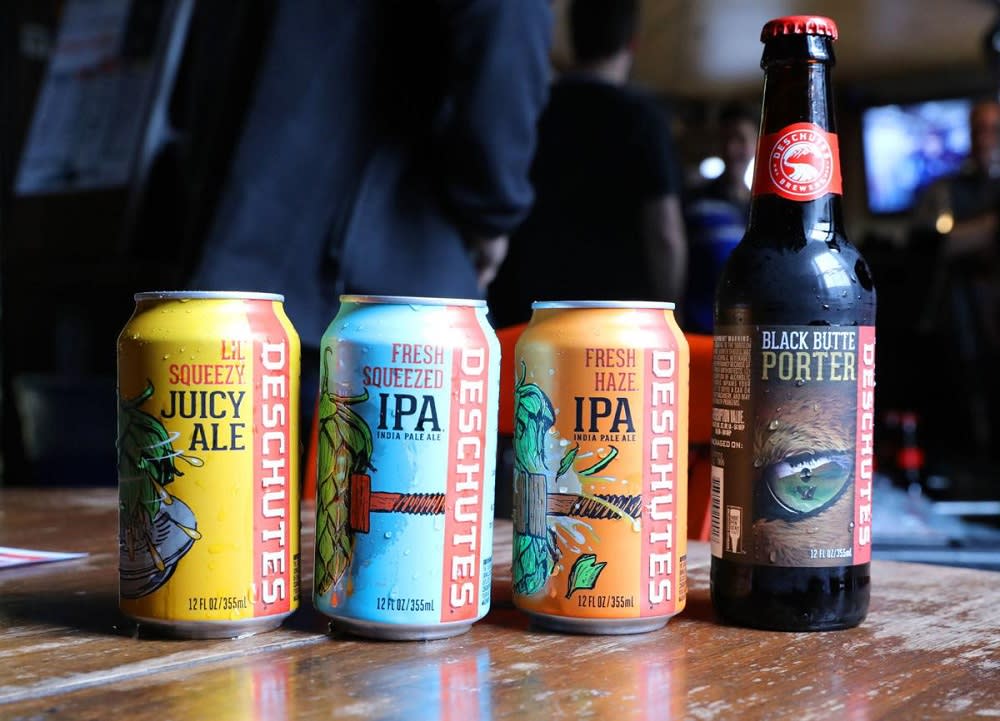 Credit: Deschutes Brewery
Oregon may have the stereotype of attracting hipsters, but that's because the craft beer scene in the area is unlike anywhere else. There are annual events such as the
Bend BrewFest
and the
Bend Oktoberfest
, but they only scratch the surface. More than 22 breweries have made space in the small city. Many people find a favorite, but not before they've tried everything at least once. There are multiple beer tours in Bend, but the most popular rewards you for your efforts. For an authentic experience, start with either long-time favorite,
Deschutes Brewery
, or the newcomer and award-winning
Boss Rambler Beer Club
.
Thanks to the
Bend Ale Trail Beer Tour
, the city has been broken into seven districts. These include The Old Block, The Western Front, The Riverlands, The Badlands, The Brewer's District, The Far North, and The Outer Rim. The tour even includes less likely brew houses. Coffee shops, distilleries, wineries, cideries, and kombucha breweries also call Bend home. Once you've completed sampling every brewery in the district, you can head to the Visitor's Center for a prize.
The dog-friendly community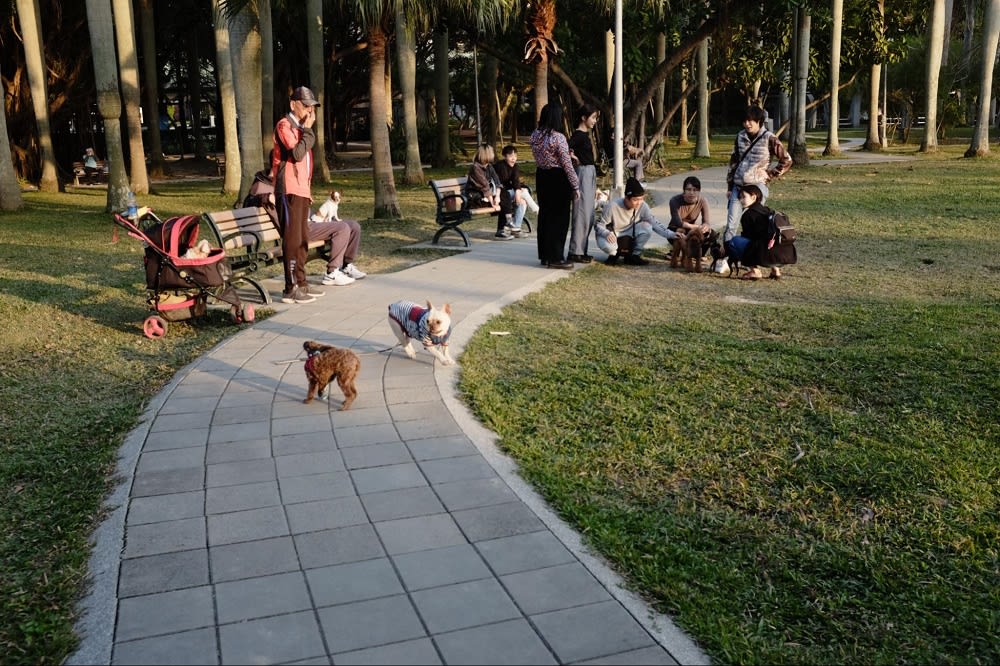 There's a laid-back and easy-going atmosphere in Bend. The city is great for the entire family, including our favorite four-legged friends. While you roam around the city, you'll find an assortment of restaurants that allow you to bring your dog with you. Grab a craft brew for yourself and a
Dawg Grog
for your companion. The Grog is non-alcoholic and allows your dog to be one with the family.
More than 20 off-leash areas and dog parks are accessible throughout the city. The only thing left to decide is what kind of environment you'd like to take your dog to. Do you want them to be able to go off-leash? Do you want specific sections of the park devoted to different sizes of dogs? Prioritizing what you want out of the park will determine the best for you and your pup. The Discovery, Riverbend, and Pine Nursery dog parks are all portions of larger parks across Bend.
The wide variety of shopping
Though Bend isn't as big as some of Oregon's other cities, there's no shortage of places to browse the day away. Downtown Bend, the Old Mill District, and the Northwest Crossing are the three main shopping "districts" containing stores for any need. Find home decor, furniture, clothing, children's goods, antiques, handmade wares, and more on Bend's streets. The historic downtown features many locally-owned shops clustered together for shopping on foot.
Hot Box Betty
upscale clothing boutique and
Dutch + Bow
stand amongst outdoor stores like
Patagonia
. The Old Mill District is where shoppers find name-brand stores like Chico, Banana Republic, and White House Black Market. Like the Downtown area, the Old Mill District is peppered with restaurants to rest your legs and have a bite to eat.
The delicious dining for every taste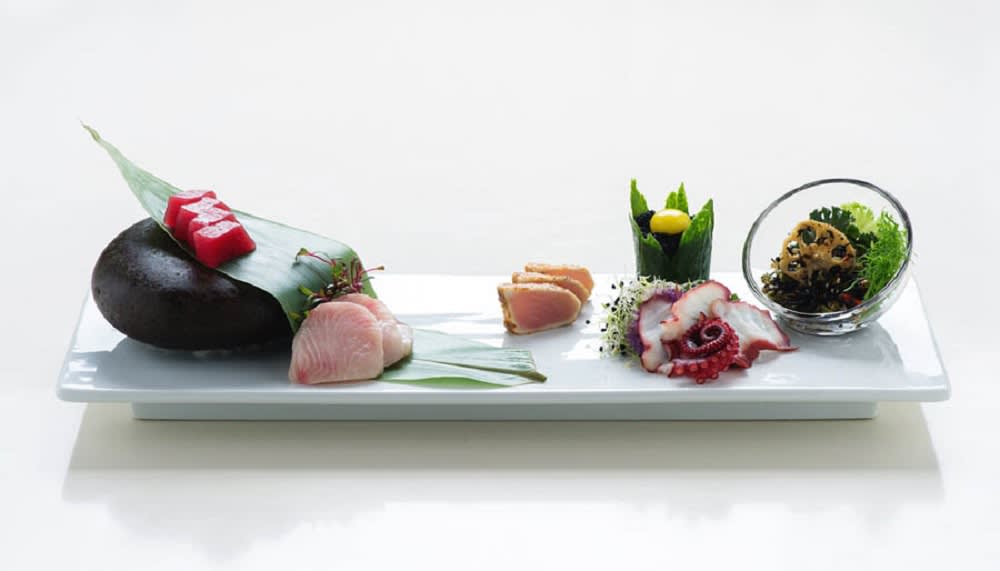 Credit: 5 Fusion and Sushi Bar
Bend's breweries aren't the only places creating quality products for your consumption. The restaurants found throughout the city can suit any craving. Whether you're looking for vegan and vegetarian options or hunting down the city's best burger, Bend won't disappoint. If you want farm-to-table fare, head over to the
Jackalope Grill
. For a contemporary steakhouse with quality cuts of meat and fresh seafood, you can't go wrong with Bos Taurus. Trying a 16 day, dry-aged ribeye sourced from Flannery Beef with a side of creamed Yukon Gold potatoes will make your stomach will thank you. Order wine by the glass or bottle to compliment your meal and your evening. Other noteworthy restaurants include the award-winning
5 Fusion and Sushi Bar
and the New American
Ariana Restaurant
.
There's a lot to love about living in Bend, but don't just take our word for it. The best way to experience the city is in person, and bring your hiking boots! From Tetherow homes for sale to a piece of Bend luxury real estate, the area boasts home styles to suit any taste. No matter what part of Bend you're looking for, it's important to have an agent who knows where to find the architecture you're craving and the area you'll love.
Contact Joe DeHart
if you're ready to start your search.

*Header credit: Travel Oregon