The numbers are in, and professional staging is the key to a fast and profitable home sale. According to the National Association of Realtors (NAR)
2021 Profile of Home Staging
, "Twenty-three percent of buyer's agents said that staging a home increased the dollar value offered between one and five percent, compared to other similar homes on the market that are not staged." Even in
a seller's market like today's
, homeowners can turn the odds even more in their favor by presenting their home to the market with its best foot forward. As the markets start to cool, staging will be even more important to help prospective buyers fall in love with your home and make the right offer quickly. Keep reading to see how professional staging can help you get a higher price for your home, close the deal faster, or both. We'll walk through why staging is such a versatile home-selling tool and when professional staging provides the most value. Joe DeHart's real estate team is here to help you have a pleasant and successful home-selling experience from start to finish.
What is professional home staging?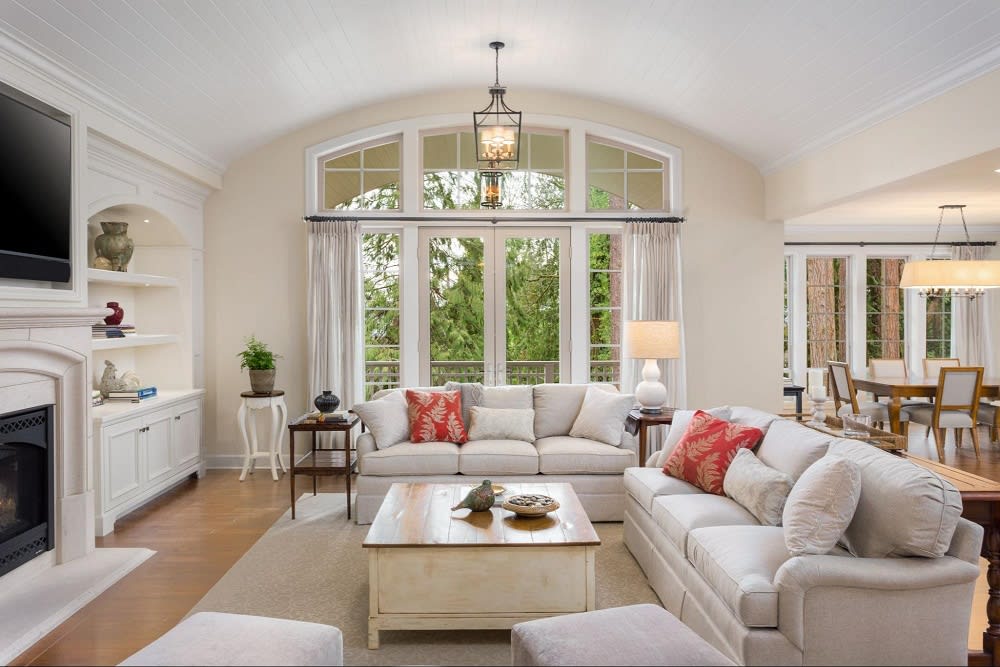 Professional home staging services
prepare your home for a successful sale. This can involve cleaning the house, selecting and providing furniture and home décor, and otherwise ensuring your home is visually appealing to your target market. For example, Tetherow luxury homes can look their best with high-end, Western-inspired furniture full of rustic wood tones and vibrant turquoise accents. A modern
Bend, OR
home, on the other hand, may pull in more buyers with chic furnishings, contemporary art, and geometric houseplants.
When you hire a professional home stager, they handle the entire process, including:
Assessing your home's features and limitations to create a custom staging plan

Showcasing each room and exterior space with perfectly-sized and arranged furnishings

Depersonalizing the space so it both looks like an appealing magazine shoot and allows prospective buyers to imagine their unique take on the space

Curating the selection of furnishings and home goods based on new and competitive staging trends
Professional staging elevates your home's interior and exterior, so buyers see (and remember) all your home's best features. It is a step above decluttering your home and staging it with your own furniture, as staging strategically showcases your home for display rather than creating a great space to live in. Showing your home with your furnishings and decor, no matter how beautiful or neatly arranged, creates a barrier that can stop prospective buyers from imagining the space as their own. Leaving the home vacant and empty can make the rooms appear smaller and less inviting or leave visitors uncertain about how one space flows into the next. Stagers transform the space, inside and out, to maximize the sales price, drive demand for your home, and help you have more offers to choose from.
Where professional home staging matters most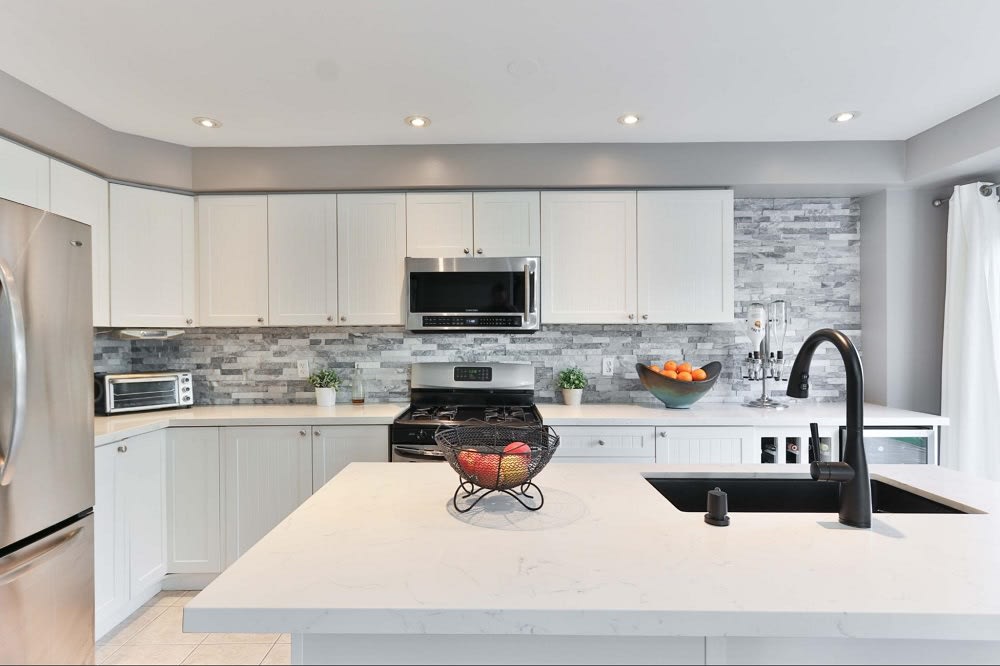 Every home and market benefits from professional staging, especially if you have a luxury home. But
some rooms matter more than others
when it comes to focusing on premium staging. According to NAR's recent research, you can get the most value from staging these three rooms:
Living room: Arranging the living room with sumptuous furnishings, rugs, and decor welcomes prospective buyers as soon as they walk through the front door. Professional stagers can take the canvas of your entryway, living room, and small nooks around the staircase or fireplace so it looks picture-perfect from every angle. Decadent window treatments can draw attention to large windows and custom shutters, and lots of accent lights will give the space a persuasive glow. The last thing you want is a dim or shadowy living room that looks either cramped or unwelcoming. In fact, living rooms were at the top of the list for professionally staged rooms that buyers care about the most (at a staggering 46%). 90% of homes have a staged living room, so it's not just a strategic advantage—it's necessary to stay competitive.

Master bedroom: Even large master bedrooms can look small if they have too much in them. Professional stagers will create a balanced, memorable space with a luxe bed, flooring covering, symmetrical nightstands, and wall art. 43% of surveyed buyers considered the staging of master bedrooms to be very important in their final decisions.

Kitchens: You may have heard that upgrading your home's kitchen and bathrooms is one of the best ways to appeal to buyers, and that's right. Also, having a professional stager give your kitchen extra attention can reap a significant return on investment. 35% of buyers considered kitchen staging very important, and professionals can choose just the right features and accents to make your kitchen seem as spacious, inviting, and functional as possible.
When professional home staging matters most
While 13% of all real estate agents only turn to staging if the home proves challenging to sell, it's better not to wait. Over twice that percentage—31% of seller's agents—have all the homes they sell professionally staged from the start. This ensures your home puts its best foot forward from the start, with beautiful pictures, immediate attention, and lots of strong offers. Having your home languish in the market can be frustrating, so we recommend professional staging as early as possible to shorten the process. Here's when professional home staging matters most:

Photography for the listing
Before your home reaches the market, your agent will create a profile for it on the Multiple Listing Services (MLS) platform. It will show your property as "coming soon" before it reaches the market, and buyer's agents can see that profile. Once your home is listed as "active," your home's details (such as descriptions, dimensions and measurements, and photos) will be published on Zillow, Trulia, and other home sites. Having eye-catching images throughout this process is essential, as buyer's agents and prospective buyers use those photos to decide if they want to tour your home in person and make an offer.


A professional staging and photography service will set the scene, so every room and every shot of your home's exterior is inviting.

Open houses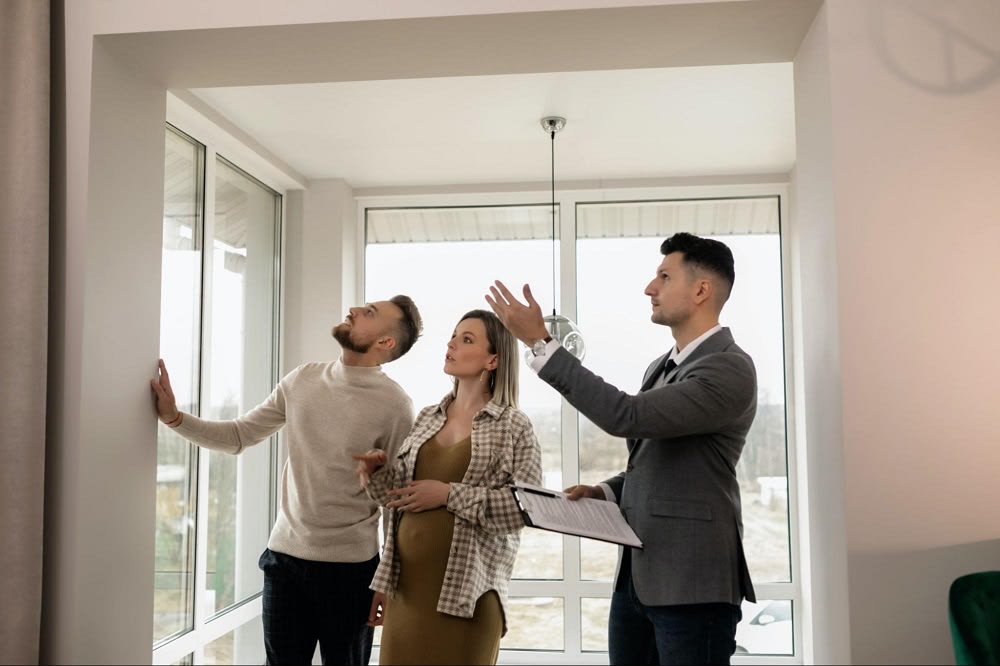 Open houses are set windows of time when your home will be open for prospective buyers and their agents to tour your home in person. Professionally staged furniture and decor can help them imagine their own lives in the house, make each room more spacious and luxurious, and make your home the right balance of de-personalized and memorable so buyers still think about it after a long day of touring different homes.

One-on-one showings
Buyers may schedule showings to view your home outside of open houses. When you opt for professional staging, your home is always ready to impress buyers and make a great impression that encourages a faster or bigger offer.
Final thoughts: How does professional staging help you?
Throughout this article, we've discussed how professional staging helps buyers: it helps them fall in love with your home, helps them imagine life and daily moments across the property, and allows them to see key features and unique advantages of the property. Ultimately, this helps you by driving more interest in the property and increasing your potential selling price or speeding up the sales process.

But there are even more benefits that can help simplify the home-selling process and make it more enjoyable. Those benefits include:

Protect your belongings and your privacy
If your home is full of heirlooms, antiques, and one-of-a-kind items, you may not feel comfortable having those items on display to strangers. Similarly, you may not want prospective buyers walking through your home office where you store documents or handle work assignments with confidential details. With professional staging, you don't have to choose between compromising your comfort and leaving your home empty. You can move your belongings to your new home or a storage facility, and a staging service will select trendy furnishings in their stead.

Make your exclusions clear
You may love your home's crystal doorknobs and beautiful window finishes. Maybe you want to make it clear that your premium grill isn't part of your home sale or guarantee that your inherited chandelier is off the table. Listing out these items in the exclusions section of your contract should be enough, but some buyers may get confused. With a professional staging service, you can remove the items you want to keep and have professional stagers fill the gaps. Your home looks just as appealing to prospective owners, and there's no messy back and forth once your property is under contract.

Give your home universal appeal to reach a broader market
De-personalization is a secret skill among professional stagers. They know just the right trends, furnishing choices, and layouts so your home retains its unique character yet has wide appeal. Niche furnishings and styles, no matter how beautiful, can make some buyers think twice. But professional staging services can furnish and arrange the space so buyers feel right at home.
Enjoy every step of the home staging and home-selling process with Joe DeHart in Nevada and Oregon
With
Joe DeHart Luxury Estates International
, you can look forward to an easy and enjoyable home-selling process. Our team will work with you to learn about your goals, your schedule, and your preferences so we can create a custom strategy built for you and your home. We specialize in selling luxury single-family homes across Tetherow, Brokentop, and other locales across Nevada and Oregon, from initial pricing strategies and professional staging appointments to the final closing day.
Contact us today
to learn more about how we'll position your home on the market for success.